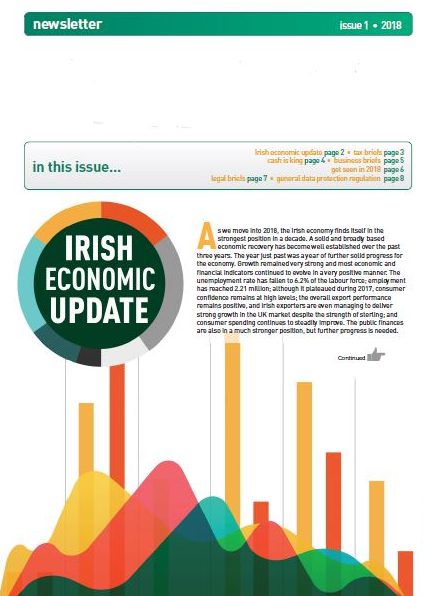 We publish four Newsletters per annum. The format of the quarterly Newsletter is usually crafted as follows:
Lead topical Article
Business updates, incentives, programmes
Legal briefs
Taxation updates
Other business tips and features on topics such as management, cost control, business social networking, information technology and banking.
Each newsletter is comprised of eight pages of important business data
The lead topical Article for our Quarter 2 newsletter for 2015 is on "Companies Act 2014".